Internet
Security
TV
Phone

We're here for you
Helping young people with tuition. Helping older people with healthcare. Helping parents feed their families. Since 2006, The GVTC Foundation has been dedicated to building a stronger, better-connected community in your neighborhood.
Give
Donate
Learn More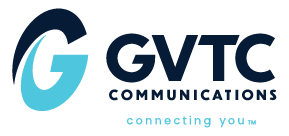 Customer Referrals
Refer a friend to sign up for GVTC and you'll both receive a $25 credit.
Get Support. Easy.
With warm, neighborly customer service, you're always connected to a local team that cares about you.
*Netflix ISP Speed Index ranking from 2020.
**GVTC Internet plans illustrate maximum download speeds which are subject to availability. Actual speeds may vary. Activation and installation fees may apply. May require GVTC telephone service. Price does not include taxes, surcharges, and fees. Price is subject to change. Other restrictions may apply. Services described provided by either Guadalupe Valley Telephone Cooperative, Inc. d/b/a GVTC or its wholly owned subsidiary Guadalupe Valley Communications Systems LP d/b/a GVTC.