George Steinke
Vice Chairman - District I
George Steinke has served on the GVTC Board since 2008. He currently serves as Vice Chairman and is a member of the Long-Range Planning, Governance, and Executive committees. His leadership and dedication have been integral in increasing member value as evidenced by the Membership Dividend Program, the return of over $90 million in Capital Credits since 2008, and the continued expansion of our world-class fiber optic network. As a 35-year GVTC co-op member, he knows that rapidly changing technology and increasing competition from large companies are formidable challenges GVTC faces. His commitment to growing customer value, strategic business acumen, and extensive board experience will ensure that GVTC meets these challenges and continues to thrive.
His community service includes: Commissioner/VP of Canyon Lake Fire/EMS, Director of Comal County Sheriff's Academy, Fischer Community Center, Fischer Agricultural Society, Co-Chair of the Tye Preston Memorial Library (TPML) capital campaign, TPML Friends, Comal Dark Skies and Comal Conservation Association.
George Steinke and wife, Sandra, reside in Fischer, Texas. He is Founder of Winrock Ventures, a strategic consulting company, whose clients include Halliburton, Microsoft, PricewaterhouseCoopers, SAP and Schlumberger. He was awarded a NDEA fellowship and graduated cum laude from Baylor University with a Physics Master's degree and a BA in Mathematics. Previously, he was SVP of Marketing and VP of Global Business Development of Schlumberger, Founder and President of GlobalSoft-Schlumberger, and Executive VP of Intergraph. Additionally, Mr. Steinke has board experience at multiple technology companies, including STAR Park: Texas State University.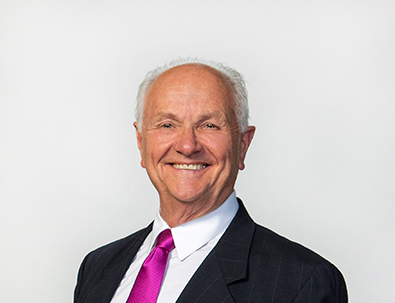 George Steinke
Vice Chairman, District I
First Elected:

2008

Last Elected:

2023

Next Election:

2026