Our Technology
GVTC started by providing phone service, and now we provide the leading-edge technologies you'd find in any major American city, including these: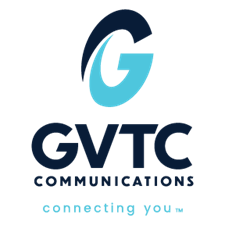 Ultra-speed internet connections
Digital TV
Unlimited local and long distance calling
24/7 security monitoring
Home Fiber Optics network
Business Fiber Optics network
We have been at the forefront of technology north of San Antonio and the Gonzales area since we started business in 1951.
GVTC was the first to install phone service in the Hill Country region north of San Antonio.
In the 1980s, we were the first to offer cable TV in the Hill Country as an alternative to satellite TV. We also were the first to offer security system options to Hill Country residents bundled with phone service.
In the 1990s, we were the first to install Fiber Optics between offices in the Hill Country.
In the 2000s, we were the first to deliver home Fiber Optics technology to customers north of San Antonio and the Gonzales area.
Our Customer Service
GVTC's customer service is a point of pride. We're GVTC customers ourselves, and we know how fellow Texans want to be treated. We strive to maintain the friendly, knowledgeable service that has defined GVTC since the beginning, and we listen to our customers and respond to their needs by offering new technologies and serving our communities.
Our Drive
Our commitment to serving our region north of San Antonio and the Gonzales area is unprecedented. We brought phone service to the Hill Country in 1951 when no other company would, and we continue to provide top-flight communications services and powerful technologies to residents and businesses. Our goal is to connect you to the world through better technology.
Learn more about the rewards we've won and what our customers are saying about us.