Kevin Owens
Director - District III
Kevin was elected to the GVTC Board in 2022 as a Director in District III. He also currently serves as a director on the board for his local POA. Kevin and his wife of 39 years, Dana, have resided in rural Boerne since 2014. Kevin and Dana now reside here permanently after Kevin retired from Chevron in 2020. They have two grown daughters. Kevin has 40 years of Oil and Gas Industry experience, 32 of which were in several international locations including Azerbaijan, Bolivia, Denmark, Indonesia, Nigeria, Russia (Siberia), Trinidad, and Venezuela. This diverse background in Operations, Supply Chain, Engineering, Information Technology, Safety, Security, and Project Management has equipped him well to serve on the board.
Kevin has led the startup and operations of numerous multi-billion-dollar projects for Chevron in numerous areas around the globe. Kevin believes this background in mega operations, diverse experience with numerous cultures, desire to serve the community, and prior experience on other international non-profit boards will continue to allow him to be an effective and active member of the GVTC board, representing you, the members. Kevin currently serves on the GVTC Safety Committee and Long Range Planning Committee.
Kevin holds a bachelor's degree and master's degree in Chemistry and Chemical Engineering. He was recognized in 2020 by the Society of Petroleum Engineers with a Distinguished Achievement Award for his outstanding leadership across operations, personal and process safety, reliability, maintenance, production, and financial results. He is looking forward to putting his talents to work to serve the GVTC membership.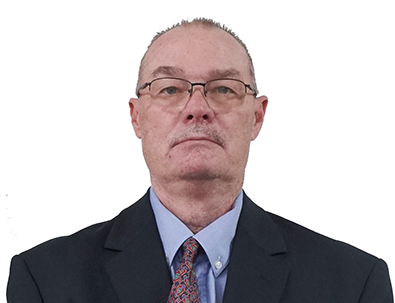 Kevin Owens
Director, District III
First Elected:

2022

Last Elected:

2022

Next Election:

2025