Scott Kramer
Director - District III
Scott Kramer, elected in 2019 to the GVTC Board, serves as Director of District III and on the Audit/Finance Committee and the Governance Committee. His focus remains on GVTC meeting the needs of the membership: long term viability of the cooperative, member value, member dividend program, and capital credit distributions. His career in semiconductor manufacturing technology at IBM, Lam Research, SEMATECH, and Mattson Technologies has equipped him well to serve on the Board.
In his boardroom experience across five companies, Mr. Kramer has authored corporate bylaws for a startup company and has been active in the National Association of Corporate Directors (NACD). He has served on private company boards and a publicly listed company on the NASDAQ. He has chaired or served on board committees including Finance, Long Range Planning, Nominating & Governance, Strategy, Audit, Safety, and Compensation.
He has served as Chairman of the Republican Party of Kendall County, dealing with complex public policy challenges such as population growth, transportation, taxation, utility infrastructure, and water supply. He is a regular columnist in the Boerne Star newspaper, and has served on the Boerne ISD Long Range Steering Committee.
He holds a bachelor's degree in mechanical engineering from the University of Missouri and an MBA from the University of Utah. Mr. Kramer is a veteran of the United States Air Force, where his squadron developed and tested the first Tomahawk cruise missiles in the late 1970s. Mr. Kramer now resides in rural Kendall County, along the Guadalupe River, with three generations of his family. All households in his family are GVTC members.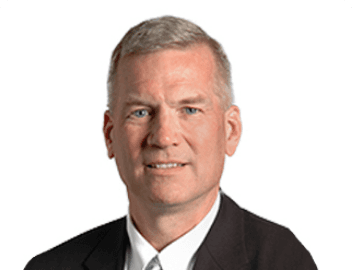 Scott Kramer
Director, District III
First Elected:

2019

Last Elected:

2022

Next Election:

2025