Jeff Mnick
Vice President - Sales and Marketing
Jeff Mnick is GVTC's Vice President of Sales and Marketing, the first company executive to serve in that capacity. Mr. Mnick is responsible for the operations of several divisions within the Sales and Marketing Department, including residential, business, and enterprise sales, marketing, customer service, public relations, corporate communications, and e-commerce.
Mr. Mnick changed GVTC's passive sales approach to a progressive strategy, utilizing multiple sales channels to get to the customer first. Since joining the company in 2004, GVTC has significantly increased its market penetration, greatly expanded revenue-generating units, and more than doubled retail revenue.
Mr. Mnick leads all marketing and advertising efforts to reinforce GVTC's brand and generate sales. In 2006, he supervised GVTC's comprehensive rebranding campaign, which modernized the company's image, and transformed its identity from a rural telephone cooperative to a high-tech, full-service communications provider. Mr. Mnick also established and currently leads the company's digital marketing and e-commerce strategies, expanding GVTC's growth online.
Mr. Mnick is the executive sponsor for the company's Creating Fiercely Loyal Customers program, which was established in 2017 to further enhance GVTC's culture in supporting its best-in-class customer experience enterprise.
Mr. Mnick also serves as executive sponsor for The GVTC Foundation, the company's non-profit philanthropic arm serving GVTC's 2,000 square mile service area and donating more than $5 million to its communities since its inception in 2007.
In the community, he currently serves as a board member on the Boerne/Kendall County Economic Development Corporation and was a founding member in 2006. He was board chairman from 2010-2011.
On a national level, Mr. Mnick served on the board of directors for the esteemed Fiber-to-the-Home Council Americas from 2005 to 2010. He was the organization's treasurer and a member of the Council's Finance-Audit Committee and Marketing Committee.
His telecommunications career includes management positions with MCI Direct and Intermedia Communications before moving into executive management with Logix and Xspedius Communications.
A native of North Carolina, Mr. Mnick holds a Bachelor of Science in business administration from Wake Forest University.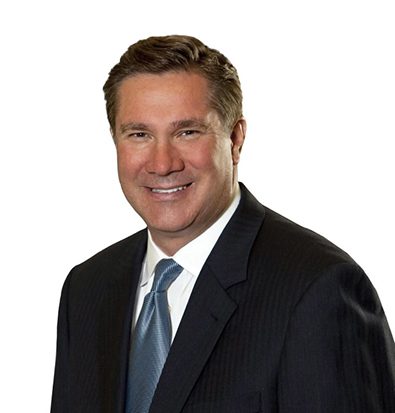 Jeff Mnick
Vice President - Sales and Marketing