Ritchie Sorrells
President and Chief Executive Officer
Ritchie T. Sorrells, named GVTC's President and CEO in 2003, led a change in business strategy and corporate culture to evolve the company from a monopolistic telephone cooperative to a highly competitive, full-service communications provider. The cornerstone for this strategic shift was a multimillion-dollar investment to replace much of its copper network with cutting-edge Fiber-to-the-Home (FTTH) technology.
Among the first to anticipate and capitalize on this industry shift, GVTC is now the leading provider of FTTH to residential and business customers in far North San Antonio, the Texas Hill Country, and Gonzales, with over 84% coverage. Leveraging its fiber network, GVTC offers a variety of value-added products for its residential customers that includes fiber internet up to 1 Gbps, Smart-Home Security, Cable TV, unlimited phone, and an array of business products.
In 2016, the company launched wholesale services to capitalize on the rapidly growing data transport market. GVTC built a robust fiber ring between San Antonio, Austin, and smaller markets in its service territory and, through partnerships with regional telecom companies, now offers data transport services beyond its South-Central Texas territory into Dallas, Houston, and internationally into Mexico.
Under Mr. Sorrells' leadership, GVTC earned an award-winning reputation, receiving numerous accolades as a "Top 100 FTTH Company" by Broadband Communities Magazine, multiple San Antonio Express-News "Top Workplaces" and San Antonio Business Journal "Best Places to Work" awards. In 2020, Netflix ranked GVTC number 1 nationally among ISP providers.
In 2006, Mr. Sorrells established GVTC's employee-run philanthropic arm, The GVTC Foundation. The mission of the foundation is to enhance the quality of life throughout the communities it serves. Today, the foundation has surpassed over $6 million in donations to local nonprofits .
Mr. Sorrells began his telecommunications career in 1977, serving in a variety of executive assignments in Arkansas, Oklahoma, Mississippi, and Texas. An Arkansas native, Mr. Sorrells holds a Bachelor of Science in Education from the University of Arkansas at Fayetteville.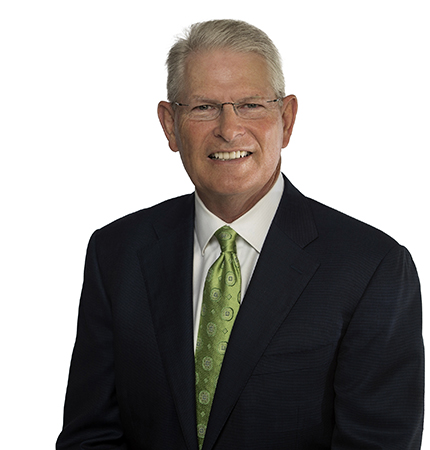 Ritchie Sorrells
President and Chief Executive Officer