Charles (Chuck) J. Knibbe
Chairman - District II
Chuck Knibbe has served on the GVTC Board since 1992 and as its Chairman since 1996. As Chairman of the Board, he serves as an ex officio member of all committees, and leads the Executive Committee. He led GVTC through the transition to a fiber broadband centric communications company enabling the company to grow from $40M to $125M in annualized revenue. This success has enabled GVTC to be the only telephone cooperative in the nation to distribute a monthly dividend, in addition to the annual capital credits.
In 1974, Mr. Knibbe started his 28-year career in investment banking, also owning and managing the largest privately-owned investment house in South Texas, Knibbe Financial Group, Inc. from 1983-1990.
He is the general partner of Spring Branch Creek Ventures, L.P., operator of an events center on the Knibbe Ranch hosting corporate groups to the family ranch in Spring Branch.
Mr. Knibbe has served as President of Comal County Industrial Development Authority, President Farmers Fire Insurance Association, President of S.T.A.G.E. Endowment Fund, and member of St. Paul Lutheran Church Council. He was Commissioner of Spring Branch Fire District #1 and President of Spring Branch Volunteer Fire Department.
In 2019, he was awarded the prestigious 2019 Bulverde Spring Branch Chamber of Commerce Lifetime Achievement Award.
Mr. Knibbe graduated from Texas Tech University with a Bachelor of Arts in Sociology and received his Masters from Capital University in Columbus, Ohio. He and his wife Sharon, their two children, and grandchildren are lifelong residents of Spring Branch.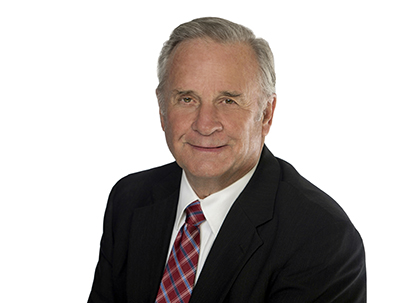 Charles (Chuck) J. Knibbe
Chairman, District II
First Elected:

1992

Last Elected:

2022

Next Election:

2025